The L'Argalyde tourist residence is proud to be one of the official suppliers of the Arkea Samsic professional cycling team. Shared moral, ethical and sporting values ​​are at the origin of this recent partnership, which we wish to last.
We regularly receive the riders of the team who take advantage of our proximity to the great Pyrenean legendary passes to train for the biggest races, including the Tour de France. Our intra-residence facilities (jacuzzi, spa, massage room, heated swimming pools, etc.) are ideal for the recovery and relaxation of these demanding professionals.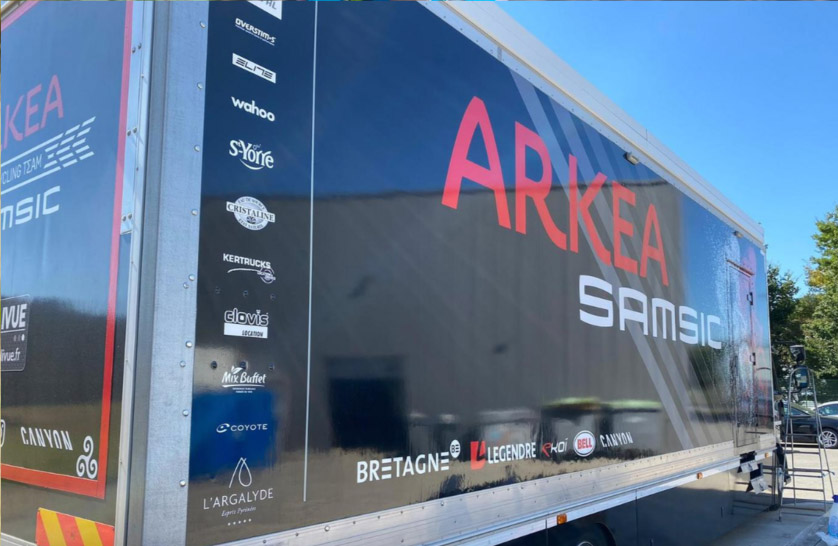 The Argalyde is displayed on the vehicles of the Arkea Samsic team
Since they talk about our residence better than we do, we let one of them speak, Thomas Boudat :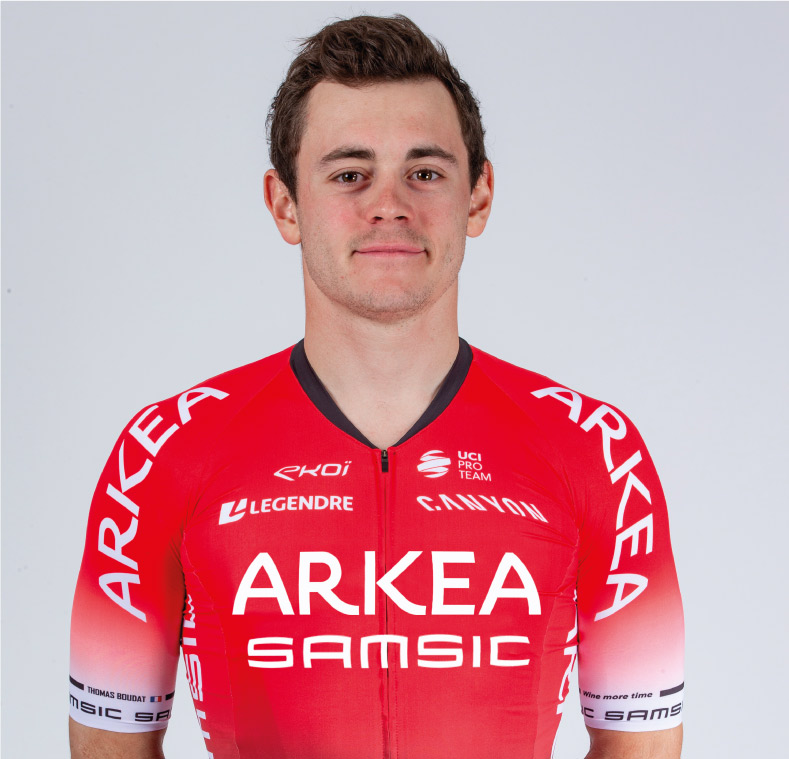 "The area is nice, it is also an important asset,tvery easy to access from the motorway. Everything has been renovated, the welcome is between athletes because they too have this state of mind. We therefore easily understand each other in relation to the needs that we may have. I think I'll come back to it, because after ten kilometers we are at the foot of the passes, and if we want to ride on the flat, we take the direction of Lourdes. Everything is thought for the cyclist, we can rent apartments for several, or individual. There are also bicycle garages with a dedicated locker. Hikers are also served, it is really a very beautiful area which offers multiple choices to people who come to stay there. »
Thomas Boudat
Some pictures of the Arkea Samsic team at L'Argalyde
The Arkea team at the top
of the Tourmalet pass
Signature of the partnership between L'Argalyde and Arkea Samsic
The Arkea team
well installed
The Arkea bikes safe
at L'Argalyde
Do you want to benefit from the same reception conditions as the Arkea Samsic team?
Book your stay in our residence now!
Finally, we are proud to share with you the little film shot by the Arkea Samsic team during its two summer internships in our residence. Good viewing !